In order for you to achieve the desired coverage and performance of a wireless network, it is vitally important to fully understand the RF environment into which the network is being deployed. The up-front planning and documentation that a site survey provides will facilitate the smooth and successful implementation of your network.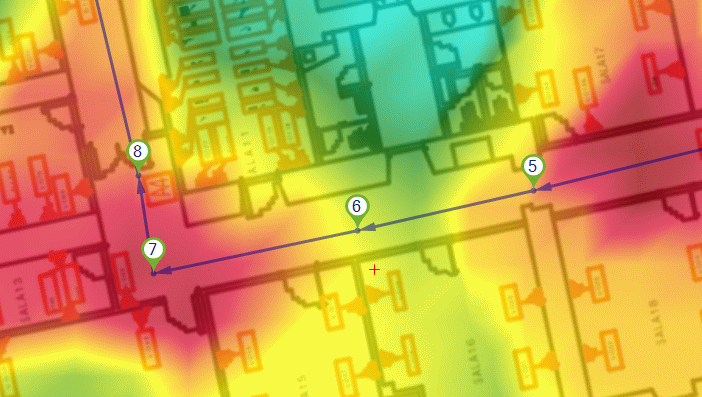 The results of a properly executed site survey and design will be a network that supports the coverage needed, capacity for the number of devices to be supported, data rates for high bandwidth applications, seamless roaming, QoS and more.
Benefits of WLAN Site Survey For Your Business
Provides accurate information on the number of access points needed.
Provides accurate information for access point locations.
Provides detailed coverage maps.
Provides detailed data rates.
Identifies sources and locations of interference.
Discover, and locate, rogue access points.
Plan for a room, a building or a campus.
Plan for outdoor coverage.
Reveals coverage voids in existing deployments.
Identifies and classifies neighboring networks and channel usage.
Our Wireless Site Survey Process
Building materials are applied to the floor plans so that it is possible to get accurate signal propagation.
Access Point locations are optimized for coverage and serviceability.
A planning session is held with the customer to further optimize the AP locations.
Areas of special concern are identified such as locations where abnormally large numbers of users may gather, or bandwidth critical applications are being utilized.
Outdoor coverage is addressed and planned for
On-site validation follows with verification of predictive coverage and bandwidth.
Sources of interference or poor coverage are documented and additional planning is done.
Predictive and on-site measurements are consolidated into a complete report.
Reports can be used for grading existing networks, or for providing a bill of materials for a new network.
Reports can also be used to provide a wiring crew with locations for new access point installations.